So, India take on NZ starting tonight (for us or the US!) in Nagpur. Yes, a draw would be a "defeat" for India. The bowlers, and more importantly the curator, needs to get their act together.
Ryding High!
I think, drawn tests, like the one in Hyderabad and the recently concluded test in SL (where Gayle hit the triple) need to be looked at very seriously by the boards and the ICC. There are far too many drawn tests. Ok, those like the one in Ahmedabad are "acceptable", with some bad NZ catching costing them. Maybe the one in SL could have had a result had the weather not intervened. But, with dwindling crowds in tests, I would go as far as saying that even weather should be taken into account before scheduling a test. At the very minimum, the pitches must produce a result. In fact, I would rather see a mine-field, with the test match ending in 3 or 4 days, than a dull draw. The
Nagpur
pitch seems to be ok from the result point of view. Only two tests have been played here, and both have had results. Having said that, the Indian bowling is a major worry. With the ageing batting line-up, our bowlers need to start delivering now. Harbhajan's bowling is becoming as predictable as the improvement in his batting. His ability to pick wickets in test relies heavily on the pitch. Zaheer's injury means our bowling is further weakened. Considering Harbhajan's form with the bat, I would be tempted to drop Raina and play Amit Mishra instead. From NZ point of view, they dont need to do anything different. They came in here with zero expectations and thats how they need to continue. I would expect India to nick this one and take the series 1-0 (Sachin gets hits 50th century?!!??!!). Stranger things have happenned though!
The much criticized international break has finished and players are back with their respective clubs. For Arsenal, RVP is not injured, is the big news (fingers crossed!)Arshavin, Rosicky, Nasri, Sagna, Gibbs, Chamakh, Cesc were all involved and have come out unscathed. For tomorrow's game, I wont be surprised if Arshavin is given a rest. Wilshere has a late
fitness test
and he will be replaced by the "impressive-against-Everton" Denilson. Vermaelen, worryingly, is still injured and there is apparently no
logical explanation
behind his injuries. Reminds me of the Rosicky injury :(. We desperately need his leadership at the back.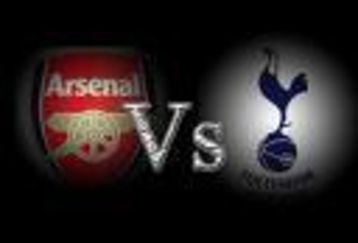 Expected line up
F(lap)abianski??
Sagna, Squilacci, Djourou and Clichy
Denilson/Wilshere Song
Walcott Cesc Nasri
Chamakh
subs: Arshavin, RVP, Bendtner, Wilshere/Denilson, Eboue, Gibbs
Bale, obviously, will the player to watch out for and it is just as good that Sagna is up against him. The French full-back has been in really good form and says he is ready for the challenge against the Welshman. Needless to say, this is A HUGE game for us and a win would let us take a peak at the top spot, albeit for a few hrs and put the pressure on Chelsea.
The groups for the ATP world tour tournament in London are as follows:
Group A
Nadal
Djokovic
Roddick
Berdych
Group B
Federer
Murray
Soderling
Ferrer
We also have Bhupati/ Mirnyi and the Paes/Dloughy combinations in the doubles.
Here is the order of play for the first 2 days:
SUNDAY, 21 NOVEMBER 2010
CENTRE COURT Start At 12:15 PM
[1] B Bryan (USA) / M Bryan (USA) vs [8] J Melzer (AUT) / P Petzschner (GER)
Not Before 2:00 PM
[4] R Soderling (SWE) vs [5] A Murray (GBR)
Start At 6:15 PM
[4] L DLouhy (CZE) / L Paes (IND) vs [6] M Fyrstenberg (POL) / M Matkowski (POL)
Not Before 8:00 PM
[2] R Federer (SUI) vs [7] D Ferrer (ESP)
MONDAY, 22 NOVEMBER 2010
CENTRE COURT Start At 12:15 PM
[3] M Bhupathi (IND) / M Mirnyi (BLR) vs [5] L Kubot (POL) / O Marach (AUT)
Not Before 2:00 PM
[3] N Djokovic (SRB) vs [6] T Berdych (CZE)
Start At 6:15 PM
[2] D Nestor (CAN) / N Zimonjic (SRB) vs [7] W Moodie (RSA) / D Norman (BEL)
Not Before 8:00 PM
[1] R Nadal (ESP) vs [8] A Roddick (USA)
Happy weekend!